I am so happy that my Boss likes my card and he order it for
his wife bi
rth
day

...one with Dog Image and the other one I will sh

are on another Post :)
I bought this digi Images last night from Cornish Heritage Farms (All Ears Dog Digital Stamp) cause I found this dog is so cute :)

.

I Colored with Akashiya SAI and use cloud s

tencil for the cloud.
The sentiment and the butterfly is old collection from me from HERO ARTS. Tiny flowers are from my friend Billie in USA, many thanks sweet Billie for the goodies :) love this cute tiny

flowers much.
Challenges for my card are:
Sketch Saturday #420:
Creative Corner Challe
nge: Anything Goes
Crafting With Friends Chall
enge #24: Anything Goes
Creative
Fingers Challenge #113: Anything Goes
Cut It Up #100: Anyth

ing Goes
Morgan's Artworld #14: Animals
The

D

aily Marker: 30 Day Coloring Challenge Day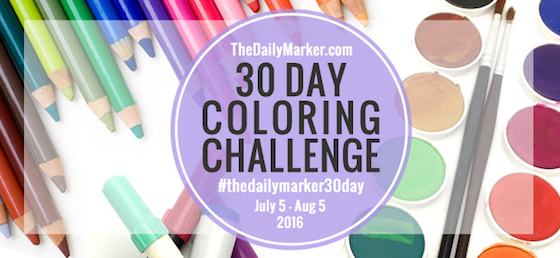 ----------------------------------------
My Second card is for a colleague who has birthday already also my card is a bit late :) I colored the Image (embossed with white embossing powder) with Akashiya SAI. And then I Die Cut the white paper to

make oval opening.
The Sentiment is PTI and embossed with gold embossin

g

powder.
Challenges for my second

card are:
Frehsly Made Sketches #244:
Color #400 Thr
owdown:
Crafty Creations Challenge #319: Clean and Simple
Seize The Birthday
: Anything Goes Birt

hday
------------------------------------------
And I also like to share the card for Bugaboo Christmas in July, for the first day they ask for

:
I choose the snowman I have on my file and printed it and colored it with Akashiya

SAI watercolor marker.
The Postage DIE I got from Billie A. in USA, I and her decided

we exchange our DIE cutting papers

. I send her some set of my Postage Dies and she did the same too and I choose

the red one

this time :) The sentiment is Hero Arts. (

H

oliday sayings)
Bugabo
o Christ
mas in July day 1: Snowman or Snowflake

(I choose both)
Digi Design

s
Chall

enge Blog

: Christmas in July
Christmas Card All Year Long: Anything Goes
H

anna and Friends #252
: HOLIDAY/Urlaub
The Sister
hood of Craft

ers
: Create your own Background
Moving Along

W

ith the Times
#24: No Design Papers
Ike`s World Challenge #67: Christmas in Ju

ly
Colour Q Challenge #349: I used all the colors on this challenge

:)
Thanks for looking and lea

v

ing me some love,

wishing

you

happy saturday :)
Love,