Today is the start of the Cat Lovers Hop and I like to join this time too :)
I made this Birthday card for my lovely friend Kitty...

she loves cats so much

and I know which Images I have to put on my card this time ...

KITTY

:) (smile) Here is my birthday card for you Kitty....hope you like it.. :)
I choose my very old collection of cat stamp made by Hero Arts , and stamped it many times on a white paper as my Background paper.
I colored the main Image with copic and only the cloud I used my Chalk in Blue. The sentiment is no name (one of my old stash too)
Challenges for my card are:
Seize The Birthday: (3/3)
Craft Your Passion #285: Anything Goes (1/3)

Crafting From The Heart #83: Anything Goes (1/3)
-------------------- EDITED--------------------
A bit promotion of my mini new ETSY Shop..we both choose a name

JCLA (Java Card Line Art)

my friend in Java (HN) drew the Images and I open the shop to show how talented he is with all his cute and fun drawing Images.

Klick the name under the two Cardinals Image to see my Shop :)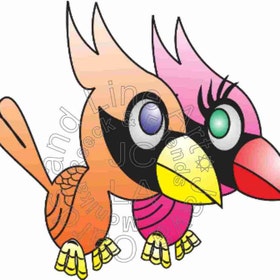 My second card I will also put on this post, this Owl image is so cool and so cute...if you like to have it just visit my JCLA ETSY Shop :)

but only a limited edition

:)
This Owl image has

no more job on the Halloween night

also

he start to sleep on the tree

:) I colored the owl with my copic markers also the tree. The background, moon and the sky I sponged with my distress ink.

I still learn how to shading the image, please tell me if I did something wrong

:) For more accent, at the owl body I gave a bit

white dots with my white pen.
As

we are not celebrate too much Halloween in Germany

also I did not make so much Halloween card but this time one more Halloween card come from me :)
Dont forget to visit my new JCLA ETSY SHOP if you like to have this cute Owl Image :)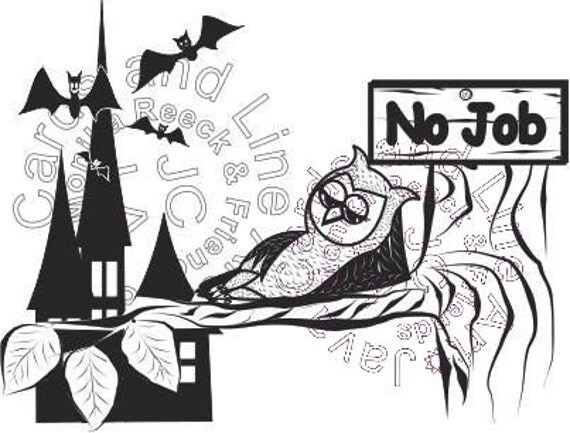 Challenges for my card are:
The Male Room #21: Halloween
Amusing Challenge: Anything Goes
QKR STAMPEDE #162: Halloween
Cards in Envy: Trick or Treat Card Challenge
Craft Rocket #2: Spooky
Simon Says Monday Challenge: Throwback, I choose To The Moon Challenge from November 2014
AAA Cards #51: Halloween All Styles
Thanks for looking and happy monday :)
Love,