Two of my "OLD" friend (it means I knew them since I started to join Hero Arts Flickr 2009) from Hero Arts Flickr has birthday at middle of this month June and I must make cards for these two lovely ladies...Dawn and Dotty Jo (Jo Avery). Ok first card I made for Dawn:
If I am not wrong remember

Dawn like some kind of cards with woodland images

. Dear Dawn this card is for you, I will send to you soon and hope it come soon to your home :)
Supplies: the tree is Die Cut from Pia (many many thanks sweet Pia for this lovely tree die cut),

The Fox

I did

exchange my stamping image with a lady

, and I used again the cloud stencil from Billie. (dear Billie always so happy to use your cloud stencil it is a wonderfull tool :) )

Challenges for my first card are:
Scrapper´s Delights Challenge Blog #45: Always Anything Goes
(sdh a. p.)
Crafting From The Heart Challenge #63: Anything Goes
(1/3)
(sdh a. p.)
Seize The Birthday: The Toppings is ANIMAL (3/3)
(sdh a. p.)
AAA Cards Challenge game #41: Woodland Animals
------------------------------------------------------
The second card is for Jo, I know she can coloring her images sooo beautiful and perfect and I am not so good at coloring flower...this time I try my best to coloring this flower Images from Create a Smile stamp named Botanical Love.
How I made my card:
1. I stamped and embossed with white embossing powder.
2. Then I choose the color from my Kuretake Gansai Tambi watercolor set and started from the middle of the flower to get a darker colors and after the colors are dry I took a bit the colors with water to the outside area of the flowers.
3. Same prosedure with other flowers and leaves.
4. The sentiment I embossed with white embossing powder too and Iits only because I wanted to close the bad area on there with black cardstock :)
I LOVE THIS FLOWER STAMP SO MUCH....it helped me to make a good flower card..as I must confess I am not good at coloring flower images :) (silly me)
Challenges for my card are:
Sister Act Challenge #109:
Anything Goes
(sdh a. p.)
The Daily Marker: 30 Day Coloring Challenge (day 9, 9th June)
(sdh a. p.)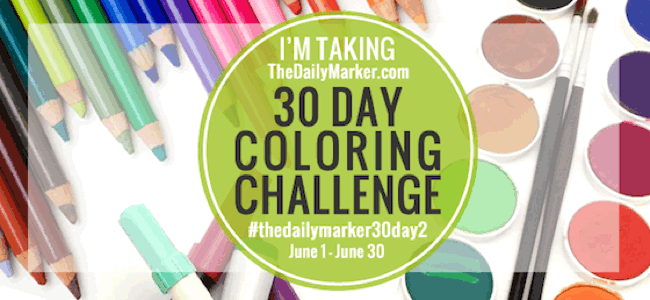 Scribble and Scrap #46: Always Anything Goes (2/3)
(sdh a. p.)
Just Us Girls #296: Summer
(I choose summer color on my card ) (3/3)
(sdh a. p.)
Craft Your Passion Challenge #265: Anything Goes (1/3)
(sdh a. p.)
Crafting by Design (one Month Challenge): Anything Goes in June (until 25 June) (

3

/3)( I won with my V

W bus Image)
Simon Says Stamp Monday Challenge:

For the Love of Plants
(sdh a. p.)
Cup
cake Inspiration Challenge #313:
(sdh a. p.)
Stempelsonne Challenge #142: Anything Goes (until 11 June) (3/3)
(sdh a. p.)
Thanks for looking and happy tuesda
y :)
Love,