I see a color challenge at Crafty Gals Corner, Red, White and Blue:
and

I can not stand to stay calm (LOL)

and I wait till I arrive home from Taekwondo of my son (19:00) and started to make this card.......the color combo I love it much and I need a birthday card for colleague in my office. She will have birthday tomorrow....dear Marketa...hope you will like this card :)
How I made my card:
1. Stamped and colored the lovely Audrey Image from Stamping Bella (I just bought a new NAVI Copic color and cant wait to use it :) )
2. After stamped I feel the background is so empty, also I sponged this stencil with blue distress ink:
3. I did smudge on the top part of my white paper also i took two pieces of red paper and voila...the problem is solved :)
4. Stamped the sentiment with black ink, it is

Whimsy Stamps (Happy Everything)

, I got it as my birthday Gift from my dear sweet friend Vicki, dear Vicki you will see my card will use again and again that lovely stamp set you sent me,

many thanks dear Vicki

...
If I already have a concept for my card, also

this card was only needed 20 minutes :)

but if I have no concept arrrggghhhh this card will need 1 Hour till finishing :) LOL.
Challenges I love to join with this card are:
Crafty Gals Corner, Red, White and Blue: see the picture above.
(sdh a. p.)
Creative Fingers Challenge #83: Anything Goes (3/3)
(sdh a. p.)
Sister Act #110: Anything Goes
(sdh a. p.)
Stempelsonne Challenge #143: Alles Geht/Anything Goes (until 25 June) (3/3)
(sdh a. p.)
Scrapper´s Delights Challenge Blog #45: Always Anything Goes
Speedy Fox and Friends Challenge #266: Use only the Corner

(sdh a. p.)
Seize The Birthday: Anything Goes Birthday (until 30 June)
The Daily Marker: 30 Day Coloring Challenge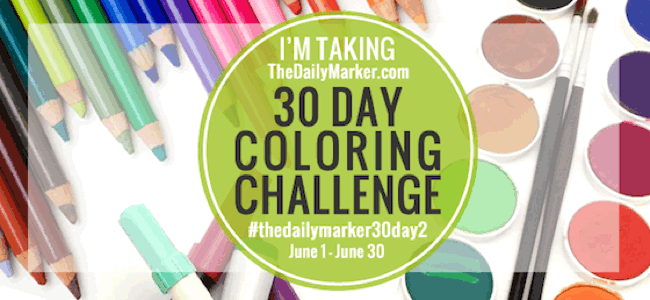 Thanks for looking and happy thursday
:)
Love,